Where Can I Buy Desserts In Singapore?
Singapore is known for being a city-state that is richly diverse, known for mixing up its culture and food. It's not just a country that's great for getting your shopping fix!
Singapore's food is well-known across the country and even the world, and there is still so much to learn about its dessert culture. Let's face it—most people just queue to get their hands on a brain-freezing mouthful of cendol or slice into earthenware bowls of ice-cream soda float.
Fortunately, these days, you don't have to look far before you find a dessert in Singapore. For every occasion, from weddings to birthdays and even family gatherings and holidays, there is a dessert that will fit your demand, such as matcha cakes, Korean-style cakes, or even a trip to one of Singapore's best cake cafes.
The first thing that comes to mind when you think about desserts in Singapore is probably the iconic original glazed at Krispy Kreme or the typical mango pie at McDonald's. While these two dessert options are great for their simplicity and affordability, there are other food options that can satisfy your sweet tooth even further.
The problem is that there's so much more to discover in Singapore, and it can be hard to choose what you should eat. The good news is that we've done all the work for you by compiling a list of our favourite local restaurants and cafés serving mouthwatering desserts.
So, without further ado, here are our favourite places to buy desserts in Singapore! We're sure you can find your next favourite here too.
Cafe De Paris
Location: 313 Orchard Rd, #B1-37, Singapore 238895
Operating Hours: Sunday to Thursday, from 11 AM to 10 PM, Friday to Saturday from 11 AM to 10:30 PM
Website: https://www.cafedeparissg.com/
Do you love shopping? Well if you do, Orchard Road is your haven. And if it has one of Singapore's oldest department stores, it definitely has the best dessert places in Singapore too.
Cafe De Paris started in South Korea in 2009 and brought its best-tasting Korean desserts all the way to Singapore.
This place is best known for its Instagrammable dessert—Korean Bonbon Delights, a refreshing sorbet topped with your choice of fresh, quality fruits and healthy non-dairy cream from Korea. Options for toppings are blueberries, grapes, pineapples, mangoes, melon and strawberry. If you're looking for something even much sweeter, there's the Brownie Bonbon. These bonbons are available in original or served with mini ice cream! The price starts at S$14.80.
You can pair your bonbon with cakes from their huge selection! Some of their bestsellers are Mille Crep (S$8.50), Lemon Meringue (S$8.50), Lychee Rose Cake (S$8.50), and Oreo Cheesecake (S$8.50).
Looking for a place to have brunch? Cafe De Paris got your back! They offer pasta, toast, and even pizza.
Four Seasons Cendol
Location: 210 #01-07 Lor 8 Toa Payoh, Singapore 310210
Operating Hours: Daily, from 9 AM to 10 PM
Website: https://www.facebook.com/fourseasonscendol/
AKA "The Best Cendol" in Singapore. If you came here in search of a thick and creamy bowl of sweet bliss, your expectations will be satisfied.
If the Philippines has halo-halo and Japan has Kakigōri, then Singapore has cendol. Cendol, or "Chendol", is an iced sweet dessert that contains droplets of green rice flour jelly, coconut milk and palm sugar syrup.
Four Seasons Cendol is probably the most favourite place in Singapore both by locals and foreigners to try cendol in. You won't have to wait too long because each bowl is quickly assembled and prepared as you request it. It is quite delicious, and the presentation is Instagrammable.
A bowl only costs around S$3!
Sinpopo Brand
Location: 458 Joo Chiat Road, Singapore 427671
Operating Hours: Daily, from 11:00 AM to 10:00 PM
Website: https://www.sinpopo.com/
While Sinpopo also has a full menu of authentic and traditional Singaporean gourmet food, like their Signature Nasi Lemak (S$20.00), you can never go wrong with their desserts.
Sinpopo offers cakes in local favourite flavours like no other such as Gula Melaka (from S$40.00 for a whole cake), Pandan Kaya (from S$52.00 for a whole cake) and Pulut Hitam (from S$52.00 for a whole cake), alongside their unique drinks such as the Sng Muay Pop (S$7.00) and Coconut Spring (S$7.00).
Sinpopo promises a gourmet experience that will surely make you want more!
Jin Jin Hot/Cold Dessert
Location: 6 Jalan Bukit Merah, #01-21 ABC Brickworks Market Food Centre, Singapore 150006
Operating Hours: Thursday to Tuesday, from 12 PM to 10 PM
Website: http://www.jinjindessertclub.com/home/
First time in Singapore? You NEED to try ice kachang!
Similar to the Malaysian version, ice kachang is typically prepared with shaved ice that is packed into the shape of a mountain and topped with syrups made from gula melaka, red rose syrup, and pandan syrup. It also typically includes red beans, creamed corn, attap chee, cendol, and grass jelly.
Making this already delicious dessert, Singaporeans have undoubtedly gotten more inventive. Today, it also includes fruit cocktails, aloe vera jelly, and novelty toppings like chocolate and durian to appease the sophisticated Singaporean populace's refined palate.
Ice kachang is popular in hawker centres and that is where Jin Jin can be found! It only costs you around S$3 per bowl!
The Durian Bakery
Location: The Commerze @ Irving, #02-26, Singapore 369546
Operating Hours: Daily, from 9 AM to 5 PM
Website: https://thedurianbakery.com.sg/
Calling all durian lovers! If you're looking for a cake for any occasion, come to The Durian Bakery! They produce cakes that have the authentic durian taste, you will think your tongue is just messing with you.
Their bestseller is the Mille Crepe Cake (S$98.00)—a rich and creamy Durian Mille Crepe cake that's layered with their signature MSW SilkyGold™ Durian Puree, blended through a special process to make it extra creamy, and just as tasty as the Durian itself!
Fan of chocolate? Try out their Dark Chocolate Fudge Drip Cake with Mao Shan Wang Core—dark chocolate fudge drip cake with the creamiest durian filling—for just S$78.00!
Ye Lai Xiang Hot and Cold Cheng Tng
Location: Stall 31 Bedok Food Centre, 1 Bedok Road, Singapore 469572
Operating Hours: Wednesday to Sunday, from 9 AM to 7:30 PM
Website: https://www.facebook.com/Ye-Lai-Xiang-Hot-and-Cold-Cheng-Tng-Bedok-corner-108843564159711/
Located at the somewhat obscure Bedok Corner Food Centre, Ye Lai Xiang is one of Singapore's most well-known Cheng Tng stalls. This place is proud of its bowl of 11 different ingredients—from dried longan, sweet potato, sago, gingko nut, barley, dried persimmon and winter melon, cooked with rock sugar.
The price is around S$3.00—a lot more expensive than other places— but what sets it apart is its long history which started in 1973 and cultivated the impeccable taste the locals enjoy today.
Just the appropriate amount of ice is used in the cold version to keep it cool without diminishing the flavour.
Ah Chew Desserts
Location: 1 Liang Seah Street, #01-10/11 Liang Seah Place, Singapore 189032 & 181 Thomson Road, Goldhill Shopping Centre, Singapore 307627
Operating Hours: Monday to Thursday, from 12:30 PM to 12:00 AM, Friday from 12:30 PM to 1:00 AM, Saturday from 1:30 PM to 1:00 AM, Sunday and Public Holiday from 1:30 PM to 12:00 AM/ Monday to Friday from 12:30 PM to 12:00 AM, Saturday, Sunday, Public Holiday from 12:30 PM to 12:00 AM
Website: https://www.ahchewdesserts.com/
From soup desserts, durian desserts, steamed egg desserts and even grass jelly desserts, Ah Chew has it all!
Ah Chew is famous for its Durian Pomelo Mango Sago (S$6.20) and Milk Steamed Egg with Red Bean (S$4.00).
This dessert store at Liang Seah is tucked away among a group of restaurants and is truly a gem. It is worth a try thanks to its fresh ingredients and deliciousness!
Where can I buy desserts in Singapore? – Final Thoughts
Singapore is a melting pot of cultures, and its diverse population has influenced its food culture. From the spicy Indian curry to the fresh seafood, there are many ethnic dishes to be found in Singapore.
The best place to buy desserts in Singapore is at the local hawker centre as there are many stalls that offer a variety of sweets and desserts. You can also find various dessert shops in Singapore that sell different kinds of pastries, cakes and other desserts.
One of the most popular types of desserts in Singapore is the pandan cake which is made from pandan leaves. The pandan cake is known for its fragrant aroma, smooth texture, and sweet taste. Other types of cakes that you can find in Singapore are chocolate cakes, durian cakes, red velvet cakes and raspberry cheesecake among others.
In addition to these popular types of desserts, there are also other types like macarons and truffles which you can find at some cafes or restaurants around town. Macarons have become quite popular with tourists who love eating them because it's an affordable treat that doesn't cost too much money.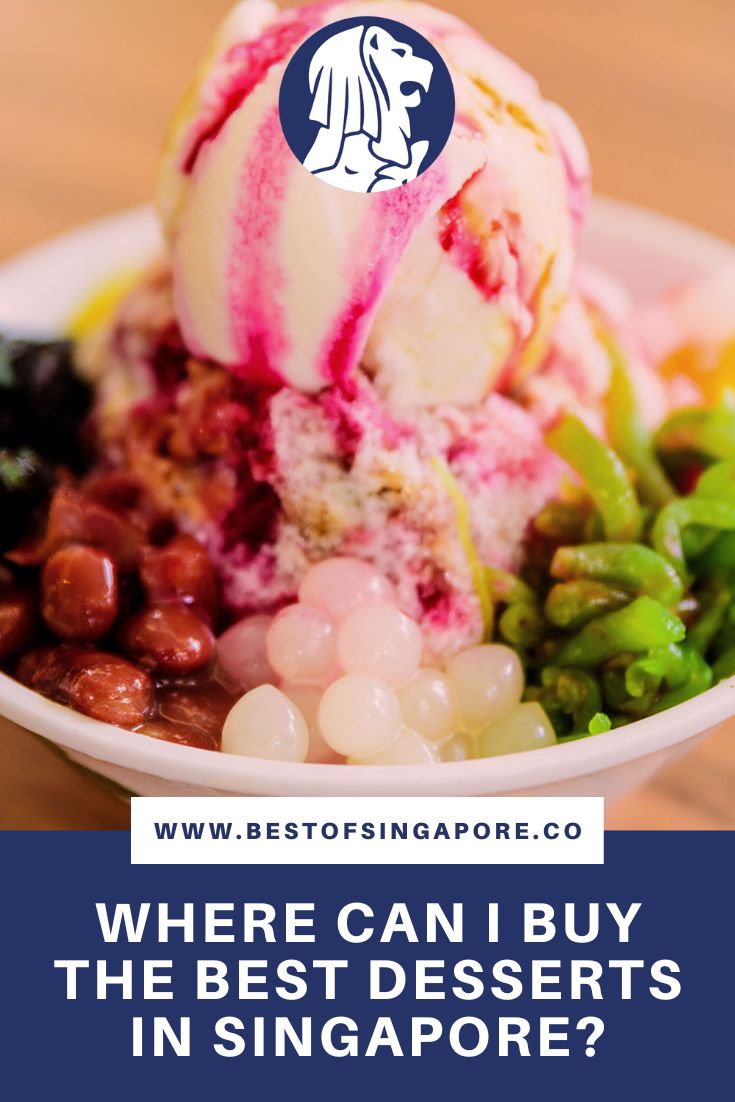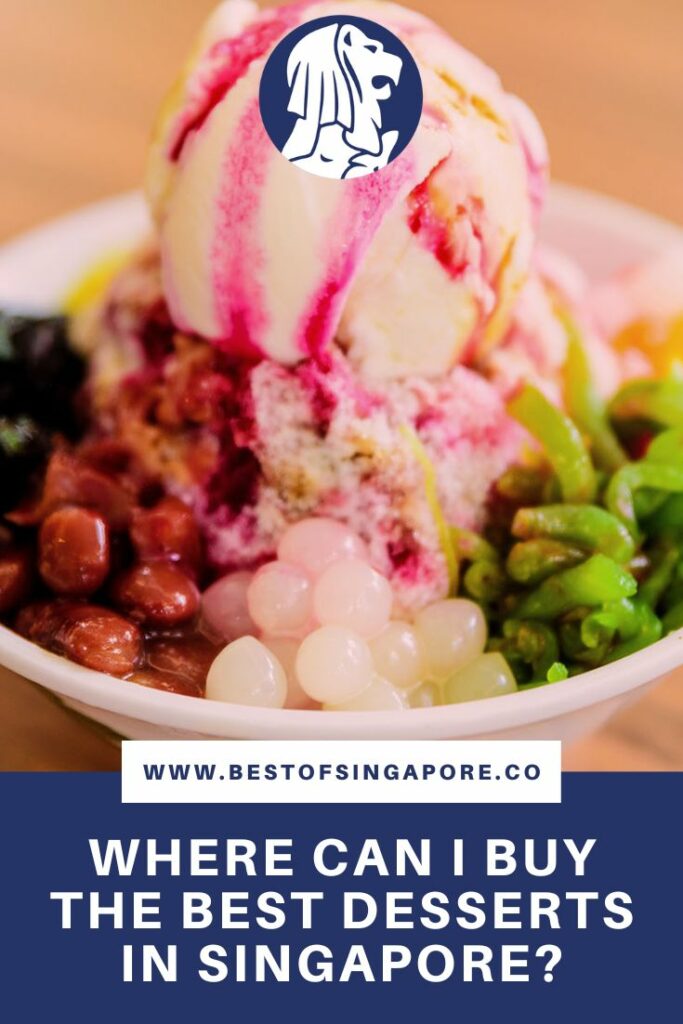 Add a header to begin generating the table of contents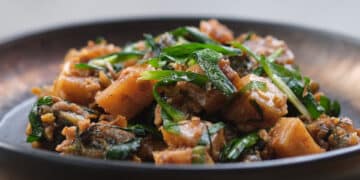 The name "Singaporean carrot cake" can be misleading, as it doesn't contain carrots like the traditional Western carrot cake. Instead, it is a dish made ...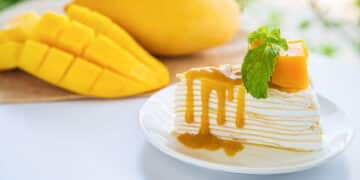 Welcome to Singapore's delightful world of mango cakes, where culinary mastery and tropical indulgence collide. If you're a dessert enthusiast or have a soft spot ...