Add a header to begin generating the table of contents
The Ultimate Guide to Moving to Singapore in 2023
If you're considering moving to Singapore in 2023, you're in for a treat. Singapore is a vibrant and bustling city-state that has become a popular destination for expats from all over the world.
From its world-class healthcare system to its excellent education options, Singapore has a lot to offer for those looking to relocate.
However, moving to a new country can be daunting, especially if you're not familiar with the local culture and customs. That's why we've put together the ultimate guide to moving to Singapore in 2023, to help you navigate the process of relocating and settling in.
Our guide covers everything you need to know about moving to Singapore, from the cost of living and accommodation options to visa requirements and healthcare. We've consulted with experts and scoured the internet to bring you the most comprehensive guide on the topic. Whether you're moving to Singapore for work, study, or simply to experience a new culture, our guide has got you covered.
So, if you're ready to embark on a new adventure and make Singapore your new home, read on. Our guide will provide you with all the information you need to make a smooth transition and start enjoying all that this exciting city-state has to offer.
Visa and Immigration
Before you can move to Singapore, you must obtain the necessary visa and work permits. The type of visa you need will depend on the purpose of your stay. There are several types of visas available for foreigners, including:
Employment Pass
S Pass
Dependant's Pass
Long-Term Visit Pass
Permanent Residence
The Employment Pass is the most common type of visa for foreign professionals and executives. To be eligible for an Employment Pass, you must have a job offer from a Singaporean employer and meet certain salary and educational requirements.
The S Pass is for mid-level skilled workers, while the Dependant's Pass is for spouses and children of Employment Pass holders. The Long-Term Visit Pass is for parents, common-law spouses, and step-children of Singaporean citizens or permanent residents. Permanent Residence is for those who wish to live and work in Singapore on a long-term basis.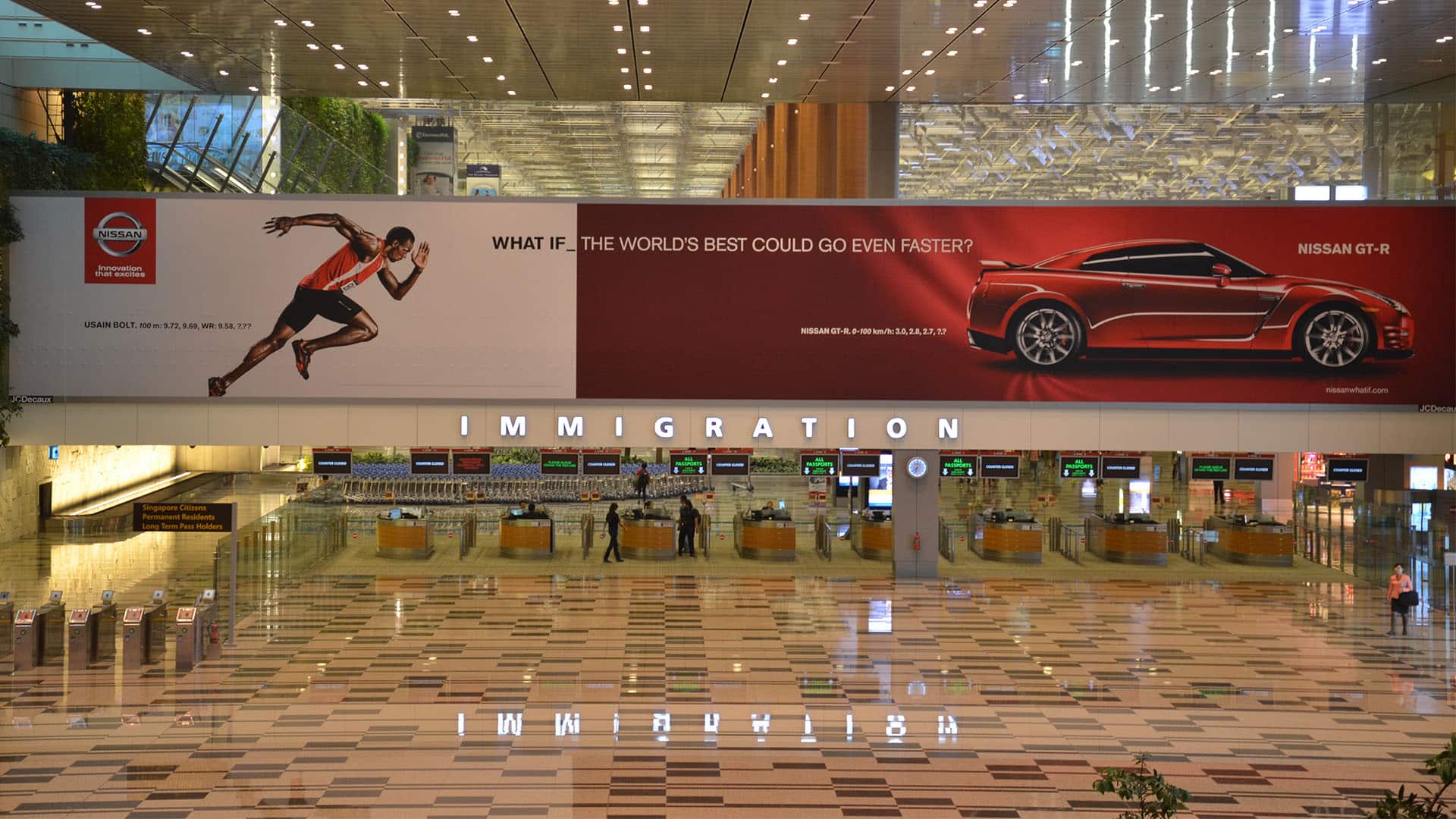 To apply for a visa, you will need to submit various documents, including your passport, educational certificates, and employment contract. The processing time for a visa application can take several weeks, so it is important to plan ahead and apply early.
It is also important to note that Singapore has strict immigration laws and regulations. The government closely monitors the number of foreign workers in the country and enforces strict quotas for certain industries. Additionally, the government has the right to revoke your visa or work permit at any time if you violate the terms of your stay or engage in illegal activities.
Housing and Accommodation
One of the most important things to consider when moving to Singapore is finding a place to live. The housing market in Singapore can be quite competitive, so it's important to start your search early. Here are some things to keep in mind when looking for housing in Singapore:
Consider your budget: Housing in Singapore can be expensive, so it's important to set a budget before you start your search. Keep in mind that the cost of living in Singapore is generally higher than in many other countries.
Location: Singapore is a small country, but it's important to consider the location of your housing in relation to your work and other activities. The public transportation system in Singapore is excellent, so living near an MRT station can be convenient.
Type of housing: There are many different types of housing in Singapore, including HDB flats, private apartments, and landed properties. Each type of housing has its own advantages and disadvantages, so it's important to consider your needs and preferences.
Lease terms: Most housing in Singapore is leased for a minimum of one year, so it's important to consider your long-term plans when choosing a place to live.
If you're new to Singapore, it can be helpful to work with a real estate agent who can help you navigate the housing market and find a place that meets your needs and budget. Keep in mind that there are also many online resources available for finding housing in Singapore, such as PropertyGuru and 99.co.
It's also important to keep in mind that Singapore has strict laws and regulations regarding housing. For example, it's illegal to sublet HDB flats, and there are restrictions on the number of people who can live in a single unit. Be sure to familiarize yourself with these laws and regulations before signing a lease.
Cost of Living
One of the most important things to consider when moving to Singapore is the cost of living. Singapore is known for being one of the most expensive cities in the world, but it's also known for its high quality of life. Here are some of the costs you can expect to encounter:
Accommodation
Accommodation is one of the biggest expenses in Singapore. The cost of renting a one-bedroom apartment in the city centre can range from SGD 1,300 to SGD 2,200 per month, while a luxury three-bedroom apartment can cost between SGD 2,500 and SGD 4,000 per month. Room in an apartment share in Singapore can cost between SGD 750 and SGD 1,000 per month.
Transportation
Public transportation is efficient and affordable in Singapore. A one-way ticket on the MRT (Mass Rapid Transit) costs between SGD 0.80 and SGD 2.20, depending on the distance travelled. Taxis are also readily available, but they can be more expensive, while Singapore buses are a cheap and easy option.
Also see: Are Singapore buses 24 hours?
Food
Singapore is known for its diverse and delicious food scene. You can expect to pay around SGD 10 to SGD 20 for a meal at a hawker centre or food court. If you prefer to cook at home, groceries can be expensive, with prices for many items well above what you'd find in the United States or even Europe.
Also see: The 6 Best Hawker Centres in Singapore
Utilities
Utilities such as electricity, water, and gas can add up quickly in Singapore. A typical monthly bill for a small apartment can range from SGD 100 to SGD 200.
Healthcare
Healthcare in Singapore is of high quality but can be expensive. It's important to have health insurance to cover the costs of medical treatment. Many employers offer health insurance as part of their benefits package.
Overall, the cost of living in Singapore can be high, but it's important to remember that salaries are also generally higher than in many other countries. It's important to budget carefully and plan ahead to ensure a smooth transition to life in Singapore.
Also see: Which is the best hospital in Singapore?
High Cost of Living
Singapore is known for its high cost of living and is considered one of the most expensive cities in Asia for expats. Accommodation, dining, transportation and some services can be quite pricey when compared to other cities. Despite the high prices, the quality of life and numerous attractions available make it an attractive destination for professionals.
Expats often enjoy attractive salary packages, which can help offset some of the expenses associated with living in this vibrant city. Salaries for professionals in Singapore are often competitive, particularly when compared to similar roles in other major cities. Furthermore, many expat packages include housing allowances and other benefits that help offset the cost of living.
Mercer Cost of Living Survey
According to the Mercer Cost of Living Survey, Singapore consistently ranks as one of the most expensive cities for expatriates. In recent years, it has been ranked as the 3rd most expensive city in the world. This ranking takes into consideration factors such as housing, transportation, goods and services, and entertainment.
Some examples of living expenses in Singapore include:
Accommodation: It is the highest expense for expats in Singapore. Private apartments and government housing flats (HDB) are relatively more affordable options compared to luxurious condominiums.

Transportation: Public transport in Singapore is well-developed and efficient with options such as buses, taxis, and MRT (Mass Rapid Transit) trains. Owning a car can be very expensive due to high taxes and certification fees.

Dining: Singapore offers a wide range of dining options from affordable hawker stalls to high-end restaurants. Prices can vary greatly depending on the type of dining experience.

Services: The cost of hiring domestic help can be surprisingly high. Live-in maids can range from SGD 600 to SGD 1,000 per month, excluding the SGD 300 government levy, whilst part-time domestic workers charge between SGD 10 and SGD 30 per hour.

In conclusion, it is essential for expats planning to move to Singapore to be aware of the high cost of living to budget and make informed decisions. With proper planning and budgeting, expats can enjoy the many benefits that this thriving metropolis has to offer.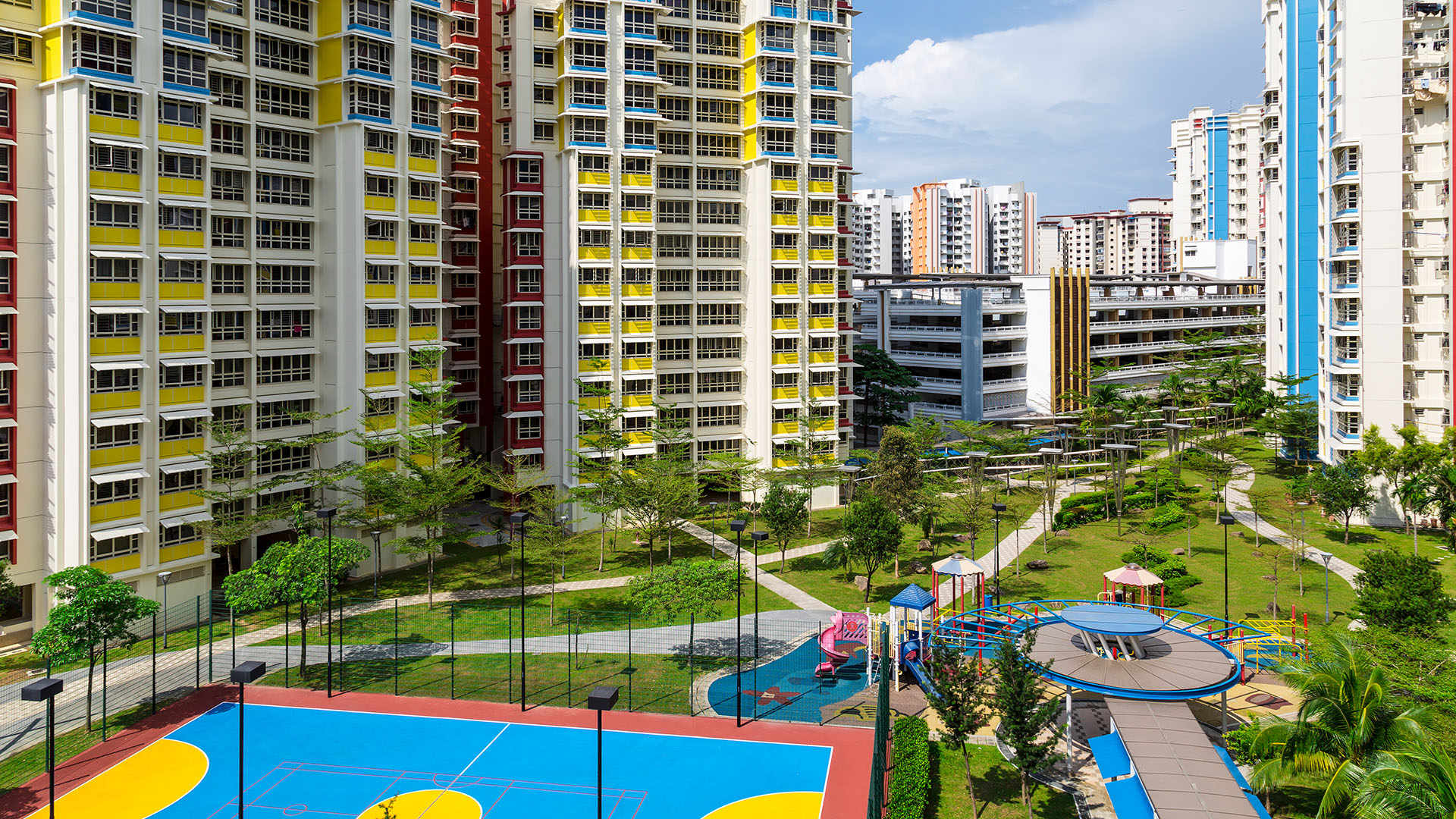 Accommodation Options for Expats
Government Housing Flat
Expats looking for more budget-friendly accommodation options in Singapore can consider government housing flats, also known as HDB flats. These flats offer a variety of sizes and are available throughout the city. They are usually more affordable, with a three-bedroom HDB flat costing around SGD 3,500 per month. The flats are often located close to public transport, making it convenient for expats to travel around the city.
Private Apartment
In Singapore, private apartments offer a comfortable living space coupled with more facilities than an HDB flat. These apartments may include amenities like swimming pools, gardens, tennis courts, and playgrounds. The rental cost for a private apartment varies depending on the location and facilities provided. A 1-BHK unit in a serviced apartment can begin at SGD 7,000 monthly rent, and can go up to SGD 14,000 for especially luxurious options.
Lavish Condominium
For those who can afford higher-end accommodation, lavish condominiums are an excellent choice. These properties offer a high standard of living with access to top-quality facilities like:
Pools
Gymnasiums
Tennis courts
Gardens
Spacious and well-designed interior spaces
A 2-bedroom apartment in a popular area with generous amenities can cost over SGD 11,000 a month. These high-rise developments are extensively used in Singapore to house its dense population, putting expats in the heart of the city.
Bungalow
Expats seeking more expansive accommodations can opt for bungalows in Singapore. These spacious, detached or cluster houses provide the luxury of a private home combined with shared communal facilities. Bungalows in Singapore can be quite costly due to their size, and renting a large bungalow can run as high as SGD 35,000 per month. However, these houses can also provide the perfect balance between privacy and a sense of community, making them an attractive option for some expats.
Finding accommodation in Singapore is relatively straightforward, catering to various preferences and budgets. Expatriates can choose from government housing flats, private apartments, lavish condominiums, or bungalows based on their needs and desired lifestyles.
Rent and Budgeting
Average Prices
When planning a move to Singapore, expats should consider several factors such as rent, location, and type of accommodation. Singapore offers a wide range of housing options for expats, and prices vary depending on the area or suburb, size of the property, and its proximity to schools and public transport.
Renting on the city fringe is far cheaper than the city centre, potentially saving you up to 5,000 SGD (3,600 USD) per month1.
Expect to pay a minimum of 500 SGD (360 USD) per month for a room in an apartment and 1,500 SGD for a studio apartment in the city fringe1.
Monthly Rent
When setting a budget for accommodation in Singapore, it's essential to consider the extra costs that come with renting properties. Here are some common additional costs to consider:
Cost of domestic help: Live-in maids could cost between 600 and 1,000 SGD a month, excluding a 300 SGD government levy2. Part-time domestic workers charge between 10 and 30 SGD per hour2.
Utilities: Expats should also budget for utilities such as water, electricity and gas, which are not typically included in the rent.
Luxury accommodations in Singapore could come at a higher price but offer more facilities, such as swimming pools, gyms and security services. Expats interested in these types of accommodation should keep in mind that they'll need to allocate a larger portion of their budget for these amenities.
In conclusion, to find suitable accommodation in Singapore that fits within their budget, expats should research the average price for their preferred housing type and location while considering additional costs like domestic help and utilities.
Education and Schools
When moving to Singapore with children, finding the right school is a top priority. Singapore has a well-developed education system, and there are plenty of options available for expat families.
The Ministry of Education governs all schools in Singapore, including international schools. International schools follow different curriculums, such as International Baccalaureate, American, British, or Australian, and may offer additional language classes. These schools can be expensive, with fees ranging from SGD 20,000 to SGD 50,000 per year. However, some companies offer education allowances as part of their expat packages.
Public schools in Singapore are also an option, and they are highly regarded for their academic standards. However, admission is competitive, and priority is given to Singaporean citizens. Non-citizens can apply, but they may have to pay higher fees.
It is advisable to start researching schools and applying as early as possible, as some schools have long waiting lists. Some popular international schools in Singapore include:
United World College of South East Asia
Tanglin Trust School
Canadian International School
Stamford American International School
When selecting a school, consider factors such as location, curriculum, fees, extracurricular activities, and the school's reputation.
International Schools and Fees
Singapore is a popular destination for expats, and one of the key considerations for families relocating to the city-state is education. This section briefly discusses international schools in Singapore and their associated fees.
International schools in Singapore cater to a diverse student population, offering a wide range of curriculums from around the world. These schools often excel in nurturing a global mindset, providing excellent co-curricular programmes, field trips throughout the year, and encouraging international student exchanges.
However, fees at international schools in Singapore can be relatively high. Parents might expect to pay between SGD 13,000 to SGD 47,000 just for their child's first year. These fees typically include tuition and may also involve additional charges such as enrolment fees, capital levies, and fees for academic field trips. For instance:
Singapore International School: Annual tuition fees range from SGD 27,714 (Nursery) to SGD 45,828 (Years 12 and 13), with a capital levy of SGD 3,750 and a one-time enrolment fee of SGD 2,675.
Stamford American International School: Tuition fees vary between SGD 15,866 and SGD 42,590 depending on the student's grade level, alongside a one-time application fee of SGD 800 and an enrolment fee of SGD 3,360.
It is essential for parents to consider these costs when planning their child's education in Singapore, and to contact the relevant school for more accurate and definitive figures. Additionally, seeking advice from expat communities and conducting thorough research can help parents choose the best international school that fits their budget and meets the specific needs of their child.
Also see: The best English schools in Singapore
Healthcare
Healthcare in Singapore is considered to be one of the best in the world. The government has invested heavily in healthcare infrastructure and technology, resulting in a high standard of care. Singapore has both public and private healthcare systems, and both are highly regarded.
The public healthcare system in Singapore is managed by the Ministry of Health (MOH) and includes several hospitals and clinics throughout the country. The public healthcare system is heavily subsidized by the government, and Singapore citizens and permanent residents are entitled to receive healthcare at a significantly lower cost than foreigners. However, foreigners can still access public healthcare services, but they will be required to pay higher fees.
The private healthcare system in Singapore is also of a very high standard and offers a wide range of services. Many expats prefer to use private healthcare services due to the shorter waiting times and higher level of comfort. However, private healthcare in Singapore can be expensive, and it is recommended to have health insurance that covers private healthcare services.
It is mandatory for all foreigners working in Singapore to have valid health insurance coverage. The Ministry of Manpower (MOM) requires employers to provide health insurance coverage for their foreign employees. If you are self-employed or not covered by your employer's health insurance, it is important to purchase your own health insurance coverage.
Transportation
If you are moving to Singapore, you will be pleased to know that the city-state has a world-class transportation system that is efficient, affordable, and safe. The transportation system comprises of buses, trains, and taxis that are all well-connected and can take you anywhere you need to go.
The Mass Rapid Transit (MRT) system is one of the most popular modes of transportation in Singapore. It is fast, convenient, and affordable, and covers most parts of the city-state. The MRT system comprises of five lines, and each line is colour-coded for easy navigation. You can purchase an EZ-Link card, which is a stored-value card that can be used to pay for train and bus rides.
Buses are another popular mode of transportation in Singapore. They are air-conditioned, clean, and comfortable, and cover most parts of the city-state. You can pay for your bus ride using your EZ-Link card or cash.
If you prefer to take a taxi, you will be pleased to know that taxis are readily available in Singapore. They are metered, and fares are reasonable. You can also use ride-hailing apps such as Grab or Gojek to book a taxi or private hire car.
In addition to these modes of transportation, you can also rent a car or a bicycle to get around Singapore. However, do note that Singapore has a well-established public transportation system, and owning a car can be expensive due to high taxes and fees.
Public Transportation System
Singapore boasts an efficient and affordable public transport system. The Mass Rapid Transit (MRT) is the backbone of this network, connecting major points in the city via trains. Buses complement the train services and ensure seamless transit. To make travel more convenient for residents and expats, the EZ-Link travel card can be used on both MRT and buses.
MRT: Clean, fast, and punctual, MRT offers a comfortable mode of travel. It operates from around 5:30am to midnight, and frequency varies from 3 to 8 minutes.

Buses: Affordable and convenient, buses in Singapore cover nearly all areas of the city. They operate from around 5:30am to midnight, and some even offer night services.

Taxi Services
Taxis are readily available in Singapore and serve as a convenient mode of transport for expats. While they are pricier than public transport, they still remain fairly affordable. There are various taxi companies, such as ComfortDelGro and SMRT, offering services with different fare structures. It is essential to note that there may be surcharges during peak hours, at busy locations, and for late-night rides.
Owning a Car
Owning a car in Singapore can be an expensive affair, mainly due to heavy taxes, high vehicle cost, and parking expenses. As a result, many expats prefer to rely on public transport or taxis. Here are some factors to consider for car ownership in Singapore:
Certificate of Entitlement (COE): To limit the number of vehicles on the roads, the Singaporean government requires a COE, which can be very costly.

Parking costs: Parking in the city can be expensive, especially in popular areas.

Maintenance and fuel: Regular maintenance and higher petrol prices increase the total cost of car ownership.

In summary, the transportation options in Singapore are diverse and cater to various needs and budgets. The public transportation system is highly efficient, offering a cost-effective solution for expats. Taxis provide a convenient alternative, while owning a car can be pricey due to various factors like heavy taxes and parking costs.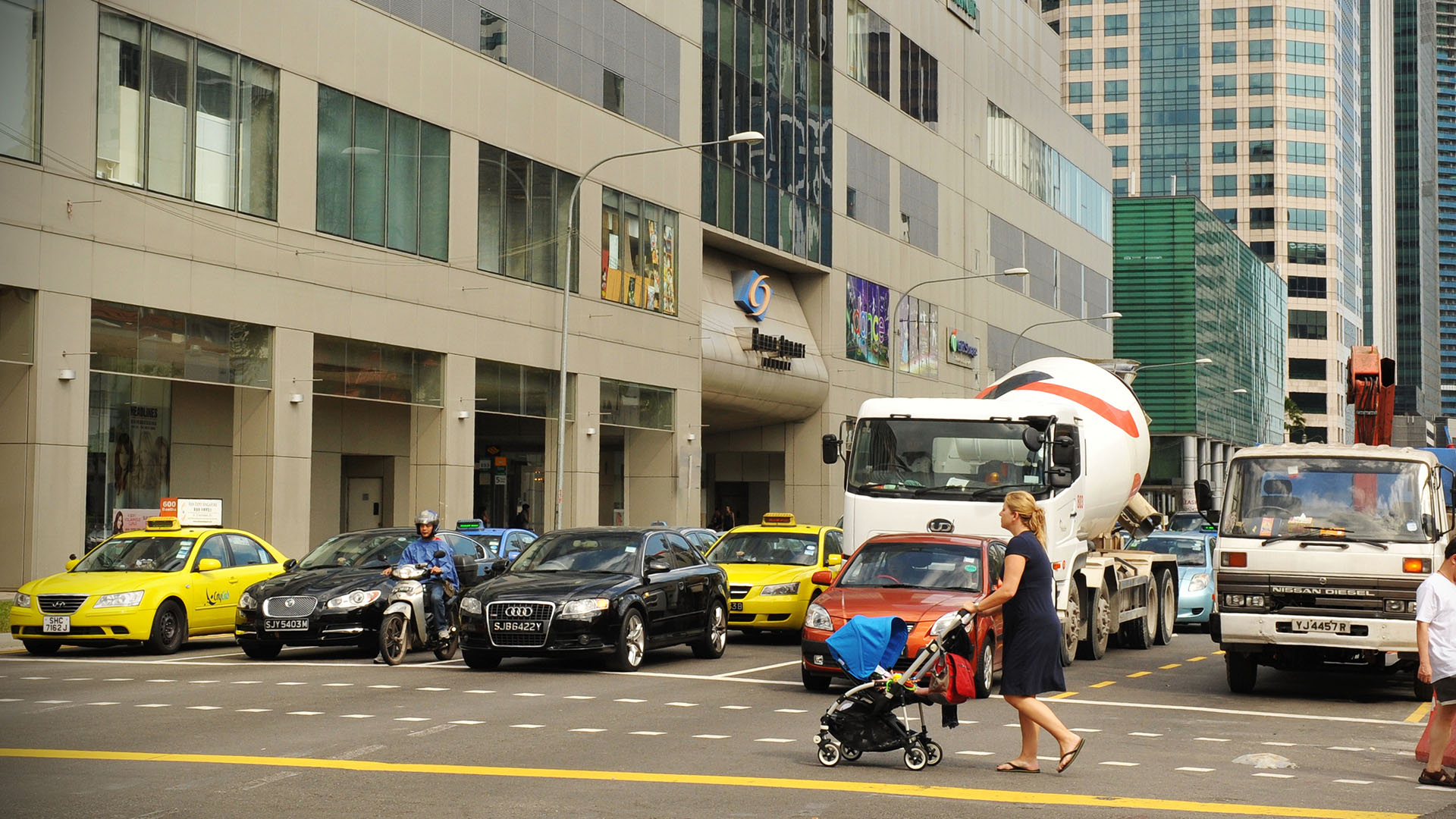 Working in Singapore
If you are planning to work in Singapore, there are a few things you should know. First, Singapore has one of the lowest unemployment rates in the world, and the job market is highly competitive. However, there are many opportunities for foreigners, especially in the financial, technology, and healthcare sectors.
Before you can work in Singapore, you will need a valid work visa. There are several different types of work visas, and the one you need will depend on your qualifications and the type of job you will be doing. The Ministry of Manpower is the government agency responsible for issuing work visas, and you can find more information on their website.
It is also important to note that Singapore has strict laws regarding employment and immigration. Employers are required to prioritize hiring Singaporeans and permanent residents, and there are quotas for foreign workers in certain industries. Additionally, there are penalties for employers who violate these laws.
If you are planning to start your own business in Singapore, there are several government programs and initiatives that can help you get started. The government is actively encouraging entrepreneurship and innovation, and there are many resources available to help you navigate the process of starting a business.
Overall, working in Singapore can be a rewarding experience, but it is important to do your research and understand the local laws and customs before you make the move.
Taxes and Utilities
Taxes in Singapore
In Singapore, expats are generally subject to income tax on employment income, which includes accommodation and related benefits. The tax treatment of accommodation benefits is based on the annual value of the provided housing or the actual rental cost of the premises. However, certain tax concessions may be available, such as a limited concession on the cost of leave passage for expats relocating to Singapore1.
Property tax is also applicable in Singapore for both residential and non-residential properties, and it is calculated based on the Annual Value (AV) of the property. The AV is the estimated annual rent of the property if it were to be rented out2.
Internet
When it comes to internet services for expats in Singapore, there is a wide range of providers and plans to choose from. The average cost of a broadband internet connection can range from SGD 30 to SGD 70 per month, depending on the chosen package and provider. It is common for providers to offer high-speed internet up to 2Gbps, and some bundle the internet service with cable TV and phone services for additional savings3.
Gas
In Singapore, gas services are provided by City Gas and SP Group. Expats can opt for piped natural gas (PNG) or Liquefied Petroleum Gas (LPG) for their homes. PNG is primarily used for residential purposes, while LPG is usually used for cooking and water heating purposes4. The cost of gas utilities varies based on factors such as consumption and tariff rates, which are usually monthly reviewed and regulated.
In summary, expats in Singapore should be mindful of the taxes and utilities associated with their accommodation, including income tax on employment benefits, property tax, internet services, and gas utilities. Understanding the costs and available options can help manage expenses and make living in Singapore a more comfortable experience.
Culture and Lifestyle
Singapore is a melting pot of different cultures, with a mix of Chinese, Malay, Indian, and Western influences. This diversity is reflected in the country's food, language, and festivals. Singaporeans are generally friendly and welcoming to foreigners, and there is a strong emphasis on respect for different cultures and religions.
The lifestyle in Singapore is fast-paced and competitive, with a strong focus on education and work. The city-state is known for its efficiency and cleanliness, with strict laws and regulations to maintain order. However, there is also a vibrant arts and culture scene, with museums, galleries, and theatres showcasing both local and international talent.
One unique aspect of Singapore's culture is the concept of "kiasu", which means a fear of missing out. This can manifest in a variety of ways, such as rushing to secure a place in a queue or signing up for multiple activities to ensure that one doesn't miss out on any opportunities.
When it comes to socializing, Singaporeans enjoy a variety of activities, such as dining out, shopping, and visiting tourist attractions. The city-state is also known for its nightlife, with a range of bars, clubs, and live music venues to suit different tastes.
Overall, Singapore offers a unique blend of cultures and lifestyles that can be both exciting and challenging for newcomers. With an open mind and a willingness to adapt, however, it is possible to thrive in this dynamic city-state.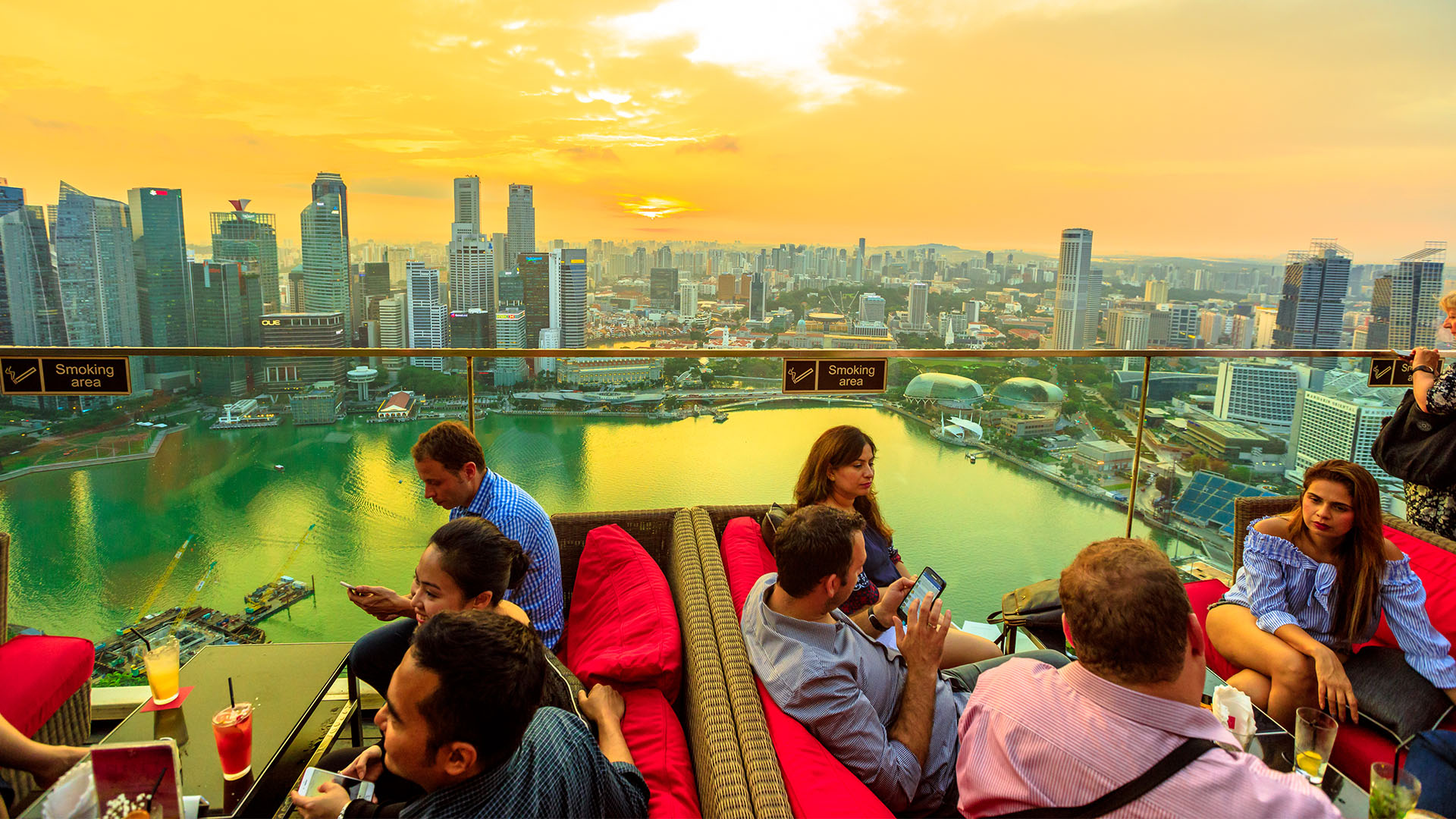 Food and Beverage Costs
Local Fare
One of the best aspects of living in Singapore is the availability of diverse and delicious local food at affordable prices. Hawker centres and food courts can be found throughout the city and offer a wide variety of dishes, with the average meal costing around SGD 3 to SGD 6. Some common local dishes to try include:
Chicken rice
Laksa
Roti Prata
Hainanese curry rice
For those who prefer to cook at home, basic grocery items such as eggs and bread are relatively affordable. A carton of 12 eggs can cost around SGD 2.50, while a loaf of bread typically ranges from SGD 1.50 to SGD 3.50, depending on the type and brand.
Imported Products
As Singapore imports most of its food, the cost of imported products can be significantly higher than local fare. Expats shopping at supermarkets should be prepared to pay a premium for their favourite brands from home. For example:
A 1l bottle of Coca-Cola: SGD 2.30
A 500ml beer (imported): SGD 4 to SGD 6
A cappuccino at a cafe: SGD 5 to SGD 7
To save money, one can opt for local versions of imported products or look out for promotions at local supermarkets.
In summary, expats in Singapore can enjoy affordable and diverse local food options, while keeping in mind that imported products and dining at restaurants may come at a premium. Careful budgeting and an openness to local flavours can help keep food and beverage costs reasonable for those living in the city.
Cost of Domestic Help
When moving to Singapore, expats may consider hiring domestic help to assist them with household tasks. This section will provide information on the costs associated with hiring live-in maids and part-time domestic workers in Singapore.
Live-in Maid
A live-in maid is a popular option for families and busy individuals in Singapore. The average cost for a live-in maid ranges from SGD 600 to SGD 1,000 per month. This fee does not include the mandatory SGD 300 government levy that employers are required to pay. Additionally, employers must provide accommodation and food as part of the live-in maid's compensation package.
It is essential to note that hiring a live-in maid comes with other responsibilities as an employer, such as providing insurance coverage and ensuring proper working conditions.
Part-time Domestic Workers
For those who may not require full-time assistance, part-time domestic workers are another viable option. The cost for hiring a part-time domestic worker in Singapore typically ranges from SGD 10 to SGD 30 per hour.
In both cases, it is crucial to ensure that domestic workers are treated fairly and receive a reasonable wage that correlates with the work they do.
Additional Living Expenses
In this section, we'll discuss some of the other living expenses that expats may need to consider when moving to Singapore, such as theatre tickets, gym memberships, and various amenities.
Theatre
Singapore has a thriving arts and culture scene, with numerous world-class theatres showcasing local and international acts. The cost of theatre tickets varies depending on the show and seating category, but on average:
A ticket for a local production could range from SGD 40 to SGD 80
An international touring production might cost between SGD 80 and SGD 150
It's essential for expats who enjoy indulging in the theatre to factor in these expenses when planning their financial budgets.
Gym Membership
Regular exercise is important for maintaining a healthy lifestyle, and many expats in Singapore choose to join a gym to stay fit. Gym membership prices can vary significantly depending on the facilities offered and location.
Local gyms typically charge a monthly membership fee of SGD 50 to SGD 100
International chain gyms can be more expensive, with monthly fees ranging from SGD 150 to SGD 250
Some companies offer gym membership discounts to their employees as part of their benefits package, so it's worth checking with your employer to see if you're eligible for any corporate rates.
Amenities
When living in Singapore, expats will want to consider additional costs for various amenities to ensure a comfortable lifestyle:
Transportation: Many expats rely on public transport or ride-hailing services like Grab. A single trip on public transport costs around SGD 1 to SGD 2, while a Grab ride can vary from SGD 6 to SGD 25 depending on distance and demand.
Mobile phone and internet: A basic mobile phone plan typically costs SGD 20 to SGD 50 per month, while high-speed internet plans are usually between SGD 40 and SGD 60 per month.
Utilities: Electricity, water, and gas bills for a two-bedroom apartment can average around SGD 150 to SGD 200 per month, depending on usage and household size.
By factoring in these additional living expenses, expats can get a clearer idea of the overall cost of living in Singapore and plan their budgets accordingly.
Welcome to Your New Home
Congratulations, you have made it to the end of our Ultimate Guide to Moving to Singapore in 2023. We hope that this guide has provided you with all the information you need to make your move to Singapore as smooth as possible.
Remember that moving to a new country can be a daunting experience, but with careful planning and preparation, you can make the transition as seamless as possible. Take the time to research and understand the culture, customs, and laws of Singapore before you arrive.
Be sure to take advantage of the many resources available to expats in Singapore, such as expat groups, online forums, and social networks. These resources can provide you with valuable information and support as you navigate your new life in Singapore.
Finally, we wish you all the best in your move to Singapore. We hope that you will find Singapore to be a welcoming and vibrant country that offers endless opportunities for personal and professional growth.