Best Piano Lessons For Kids Singapore
Learning the piano is not the easiest instrument to master. But do not let it stop you from enrolling the kids in piano lessons in Singapore. Numerous studies have demonstrated the benefits of learning to sight-read music and play the piano. Kids will first strengthen their motor and coordination skills, cognitive abilities, and social capabilities.
There are numerous top-notch schools and tutors in Singapore if your children want to start piano lessons. These schools will take your kids to the next level and help them discover a wide range of music, including jazz, pop, and modern.
So, if you are looking for the best piano lessons for kids in Singapore, look no further!
Piano Lessons For Kids In Singapore
Their programmes include music and movement as well as vocal coaching, instrumental coaching, musical theatre classes, music theory, and songwriting classes. Under the direction of their loving, committed, and qualified instructors, the students will develop their performing arts skills and develop into well-rounded performers with the confidence to perform and display their talents.
The group programmes foster confidence, social skills, and teamwork. There is also a programme for young children between the ages of three and five, a brand-new and ground-breaking play-based method for teaching music and piano fundamentals to help them learn how to express themselves, create, and perform.
Address: 2 Pandan Valley #01-200 Acacia Court Singapore
Yamaha has been offering high-quality music education to learners of all ages since 1966. They think that everybody can enjoy music. Here at Yamaha, there is a music programme for everyone, whether you're a parent looking to introduce your child to music or an adult looking to learn how to play.
The carefully chosen curriculum, coordinated by a group of knowledgeable teachers, provides performance opportunities so kids can gain confidence while showcasing their talent to loved ones. There are 11 classes in each term of the course, which has a four-year duration.
Address: With various locations in Singapore
At Aureus Academy, one-on-one music classes are their area of expertise, and they welcome students of practically any age and skill level. They do not think that one size fits all. So, when scheduling a trial, pick the teacher based on your unique preferences. All of their instructors are certified and educated to work with students of all ages and skill levels, but they want to pair you or your child with an instructor who inspires you!
And one of the most exciting parts of studying at Aureus Academy is the opportunity to perform in front of your family, friends, and other students in one of their recital rooms to show off your development. Students can strive to perform in recitals.
Address: With 16 locations islandwide
The Staccato EPYT is intended for young students who want to advance their musical knowledge quickly. The course aims to develop students' fundamental musical abilities through private training as well as their musicianship through group training. Students in the course get more opportunities to perform, which will help them raise their performance level.
If your child dreads going to piano lessons, give Staccato! a try, where kids can take piano lessons in a unique, entertaining way. Plus, the programme promotes self-esteem and confidence through performance, writing, and improvisation. Not to mention, each class is tailored to your child's interests and abilities.
Address: Bukit Timah Plaza 1 Jalan Anak Bukit, #02-24 Singapore
Their mission as a top music school in Singapore is to help students realise their musical aspirations, comprehend their sound, and value music in all its forms. They provide kids' piano lessons, kids' vocal lessons, and kids' lessons in musical theatre. Adults in the workforce and retirees who have long desired to play the piano can benefit from our well-liked Adult Group Beginner Piano Lessons!
Address: 356 Tanglin Road Belvedere Block A, Level 3 Singapore
At Seimpi School of Music, they train kids as young as four months old up to adults. They believe that early, positive musical experiences are particularly important for children. This is why their programme for young people, Music for the Intelligent Mind, is designed to introduce formal music training at a young age through engaging play, ensembles, and innovative musical games.
When children work to improve their command of music and practise musical skills in front of others, they gain important experiences with self-paced learning, mental concentration, and a raised sense of personal and social awareness. Musical activities give children important experiences that can help them develop physical coordination, timing, memory, visual, aural, and language skills.
Plus, their MIM programme will prepare the child for the ABRSM grading system, which is widely accepted, and the majority of Singaporean music students will use it when they appear for their music exams. When the time comes for them to take the graded tests, they won't have to switch systems, change their mindset, or start from scratch.
Address: Four locations at Centrepoint, Pasir Ris, Hougang and Jurong East
Since 2006, Juzmusic Academy has been teaching music in Parkway. The idea that music can and must be made fascinating, enlightening, and joyful serves as the foundation for this music school in the East. Here, they promote students' confidence in their skills while assisting them in overcoming challenges in their music lessons. Juzmusic Academy will work with you to identify the ideal approach to match your goals, whether you are learning for fun or are eager to measure your musical growth.
A personalised curriculum is part of the comprehensive piano lesson programme that builds on your core technique. Plus, it fosters your children's excitement and interest in music.
Address: 1 Marine Parade Central, #09-04, Parkway Centre, Singapore
Listen, being informed that you don't have to read a score is a dream come true for someone who tried their hardest to sight-read as a child but never quite mastered it. Plus, your children will have no trouble learning the piano without sight-reading! Piano lessons at Hark Music School are enjoyable and productive thanks to a concentration on mainstream music and no-score reading. The school's goal is for students to improve their aural perception of music and to play what they mentally hear. Here, instructions are less important since teachers want their students to be as creative as possible. Our favourite!
Address: 62 Prinsep St, Singapore and at 2 Kallang Ave, #05-10, Singapore
The Whole Person educational approach, developed by Cristofori, focuses on three areas: academic skills, learning skills, and awareness of the actual learning process. In other words, our kids are taught to actively seek information rather than passively receive it. They acquire listening skills, learning techniques, and organisation skills. Students will consequently develop their analytical, focused, and abstract thinking abilities.
Through activities and individual research, the school's piano instruction puts a strong emphasis on academic theory, performance, and general musicianship. And there are two paths your young students can take: one leads to an ABRSM diploma through classical music, while the other leads to a Rock School diploma through contemporary music. In either case, it will all contribute to earning UCAS points in the future for UK universities.
Address: 445 Bedok North Street 1, #02-03 Djitsun Mall Singapore
Stradivari Strings has been offering top-notch music instruction to both kids and adults for more than ten years, ranging from beginner to expert levels. If you're looking for the best music instruction, look no further than Stradivari Strings! Its piano classes for children encourage persistence, self-assurance, and self-discipline through repetition. Plus, the school's instructors are chosen through a thorough selection process and have degrees from some of the top music colleges in the world.
Address: #02-23 Sultan Plaza 100 Jalan Sultan Singapore
Replugged Music takes pride in concentrating exclusively on music instruction. The basics of music theory, sight-reading, hand-eye coordination, lead and rhythm improvisation, and various playing techniques are just a few of the topics covered in the Pop Piano Course. By the end of the course, you wouldn't just be able to experiment with the potential of performing for your friends—you might even be able to sing and play simultaneously.
Address: 249B Victoria Street Bugis Village Singapore
Since its founding in 2007, Intune Music has trained singers and musicians to push their creative boundaries and succeed in their pursuit of greater vocal performances and better music. Intune Music strives to provide the greatest vocal training and music instruction available in the area by providing thorough singing classes in a variety of genres, including classical opera, Broadway singing, pop vocals for adults and youths, speech-level singing, and Estill voice training.
For those who take their music seriously, enrol them at Intune Music School, where like-minded musicians are committed to producing high-calibre music. Instead of formal classical score notation, the pop piano programme teaches the usage of solfege (Doh-Re-Mi), along with basic chords and keys, so that the young students may play many of their favourite pop songs nearly right away.
In case you missed it, the course also teaches you how to combine singing with keyboard playing. Additionally, if your budding maestri are eager to play, they will have the opportunity to do so at Intune Music's open performance events.
Address: 258 Middle Road #01-01 Singapore
Playing the piano is not easy. If your children want to learn music, enrol them in the best piano lessons for kids in Singapore!
Looking for something a bit more active? Check out our list of the best gymnastics for kids Singapore here.
Add a header to begin generating the table of contents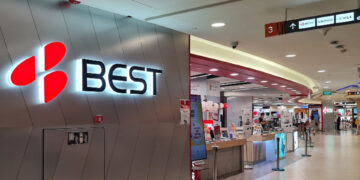 Best Denki is a well-known electronics store chain in Singapore. With multiple locations across the island, customers can easily find a store near them. However, ...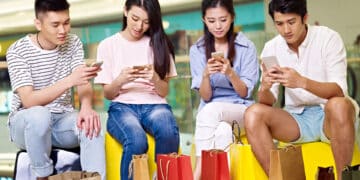 The use of eSIMs in Singapore is becoming increasingly popular, as they offer a more convenient and flexible alternative to a traditional SIM card. With ...